4 Canadian sailors rescued from sinking catamaran off North Carolina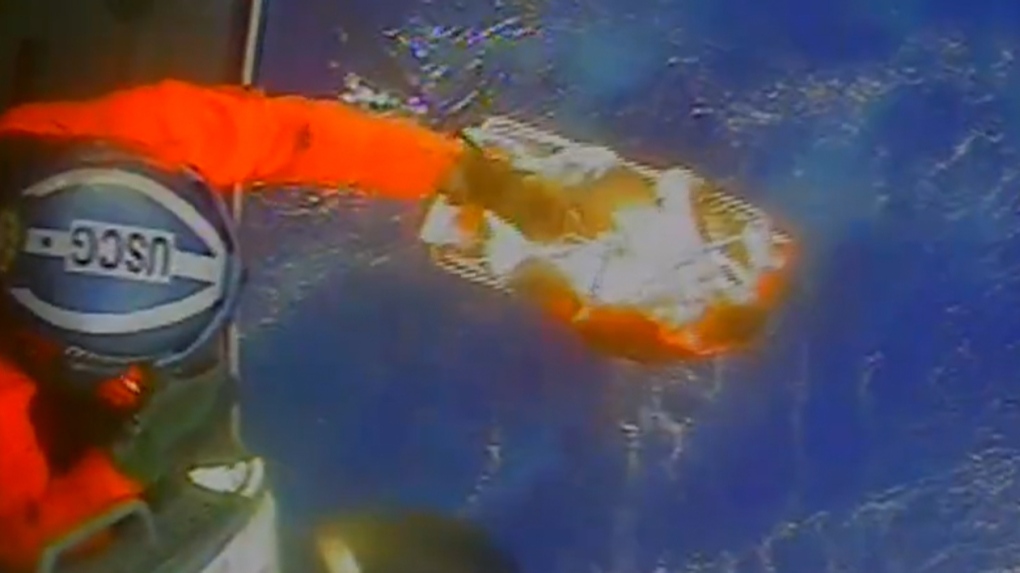 Source: U.S. Coast Guard
Four Canadian sailors were rescued from the Atlantic Ocean, nearly 140 miles southeast of Wilmington, N.C., after their 60-foot catamaran capsized on Saturday, as the U.S. Coast Guard reported.
The emergency unfolded when the Moon Dragon, a yacht operating between the mid-Atlantic and the Virgin Islands, called the USCG 5th District Command Center in Portsmouth shortly after noon on Saturday. Responding swiftly, USCG crews arrived by air, lifted the four mariners into a helicopter, and transported them back to Air Station Elizabeth City. From there, they were handed over to the care of Pasquotank-Camden Emergency Medical Services. The current condition of the rescued sailors has not been disclosed. According to the survivors, they were forced off the Moon Dragon due to the catastrophic flooding caused by broken port and starboard side hatches.
"The ocean is unpredictable and unforgiving, and this case perfectly illustrates the importance of being prepared at sea," said Petty Officer First Class Austin Lang, operations unit controller.
The successful rescue operation was attributed to the catamaran's functional radio, a working life raft, and the emergency position-indicating radio beacon (EPIRB).
As the partially submerged catamaran posed a hazard to navigation, the USCG issued a safety broadcast to alert other seafarers in the area.
READ NEXT...