Track global vessel movements in real-time with ShipXplorer's AIS Dongle. This high-performance dual channel AIS USB Receiver decodes AIS transmissions and enables the reception of AIS messages and data directly onto devices such as a Raspberry Pi or Laptop.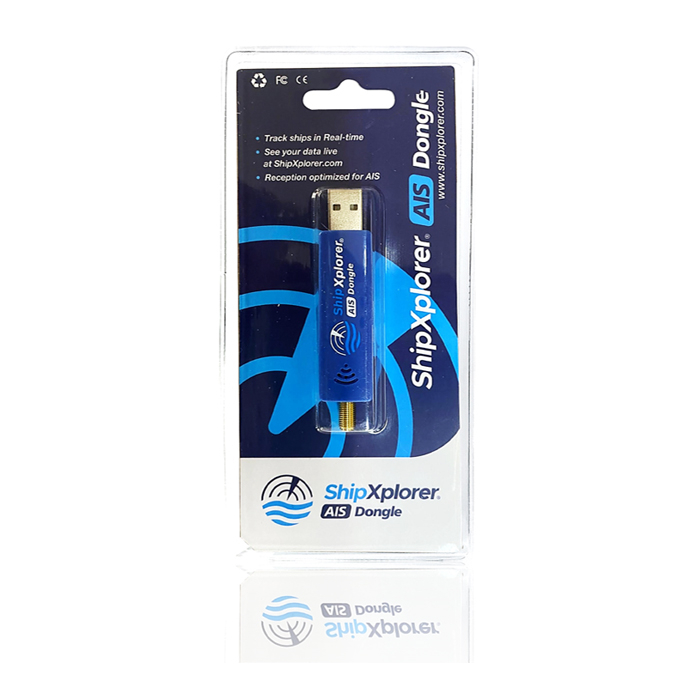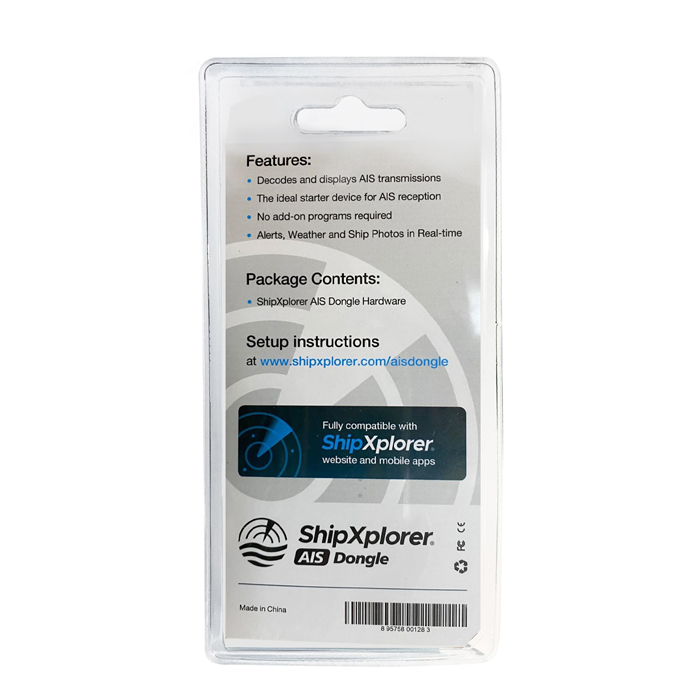 Features
Decodes and displays AIS transmissions.
Dual channel reception on 161.975 MHz and 162.025 MHz.
USB 2.0 dongle. NMEA Output. Works on any device.
Dimensions - 3.54 x 0.79 x 0.39 inches. Weight – 23 grams.
Optimized for maximum range.